*********************************
NOHRA News and Events:
*****************
The 2019 Education Award Application Process Is Now Open.
The Education Award was established in memory of Roger Elrod, a founding member of the Toledo Employment Managers Association, now known as the Northwest Ohio Human Resource Association (NOHRA). In an effort to promote NOHRA's goals of advancing the profession and serving the HR professional this "Education Award" is designed to financially assist individuals expressing an interest in the Human Resources profession.
Students interested in applying for the Education Award should email the completed application, resume, and 500 word essay to the Student Relations Chair at studentrelations@toledoshrm.org. 
Click HERE for more information and to apply.
*****************
NOHRA Membership Special! Join/renewal now and save 50%!
| Member Category | Regular Price | NOHRA Membership Special |
| --- | --- | --- |
| Current SHRM Members* | $50 | $25 |
| Non-SHRM Members | $80 | $40 |
| Retired/In Transition | $20 | $10 |
| Student | $30 | $15 |
*Must designate NOHRA as the member's local chapter (Chapter #0160)
*****************
Sign Up for NOHRA's Text Alert!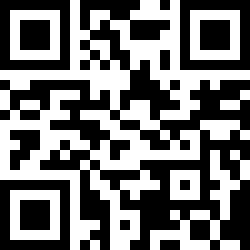 | | |
| --- | --- |
| | We're working with EZTEXTING to capture cell phone numbers from those NOHRA members and guests interested in receiving text messages from us. Scan the QR Code to the left of this message or click HERE to complete the form. |
THRAC 2019 -HR: Field of Dreams
Thursday, November 7, 2019 from 7:30 AM to 4:30 PM
Annual Toledo HR Associations' Conference

As HR leaders, we swing for the fence each and every day!

We invite you to attend THRAC 2019 and learn from our talented lineup of presenters the information you need to help you keep your eye on the ball and achieve World Series-level results for your organization. Whether you're dealing with that wild pitch from the EEOC or that curve ball from your general manager who just announced that she's retiring in three months, THRAC will give you the power you need to hit a home run in organizational optimization, workplace flexibility, succession planning, building a positive team culture, and much more!

For more information and to register - visit The Employers' Association website by clicking here.


Sponsorship Opportunities are Available!

THRAC 2019 offers a variety of avenues to promote your company by becoming a resource partner or donating an event prize. For more information, please call Stephanie Lester at (419) 259-2780.

Pricing for THRAC only (does NOT include attendance at the pre-conference workshop described above). Please LOG IN with your member ID at the top of your screen so that you receive the discounted member price when you register.
EA , NOHRA, or Local SHRM Members (If you are not an EA member but are a NOHRA or local SHRM chapter member, please call the EA to let us know you have a membership with one or both of those groups - thank you!):

EA , NOHRA, or local SHRM member (Early Bird): $179 (registration must be received no later than October 17)
EA , NOHRA, or local SHRM member (Regular): $239
Non-Members:
Non-Member (Early Bird): $219 (must pre-pay; registration must be received no later than October 17)
Non-Member: $289 (must pre-pay)
Other Registrants:

Professional In Transition: $75 (requires verification)
Full-Time Student in HR: $50 (requires verification)
A special combination pricing package is available for THRAC 2019 plus a pre-conference Wednesday afternoon workshop titled "We Are Hired To Do a Job, But Paid To Achieve Results." Please see details below.

Discounted pricing for groups of 5 or more from the same company! Discounted pricing is available when you register five or more people from the same company. Please call the EA for more information at (419) 893-3000, and ask for Karin or Terry.

Special combination pricing package available for THRAC 2019 and a pre-conference Wednesday afternoon workshop titled "We Are Hired To Do a Job, But Paid To Achieve Results." On Wednesday afternoon, November 6 (the afternoon before THRAC), Jack Gottlieb will present a three-hour workshop entitled "We Are Hired To Do a Job, But Paid To Achieve Results." Special pricing is available for those who wish to register for the Wednesday afternoon workshop AND THRAC.

2019 FREE NOHRA Member Orientation
Tuesday, November 12, 2019 at 12:00 PM
We welcome all new, current, and potential NOHRA members to join us for a FREE Member Orientation via webinar on Tuesday, November 12th, 2019 from 12:00 p.m. until 12:30 p.m. We will review the NOHRA History, Goals & Objectives, Chapter By-Laws, Professional Code of Conduct, current Board of Directors, & SHRM Benefits.


Once registered for this event, you will receive a follow up email that includes webinar access information.
December 2019 General Membership Meeting - Toledo area
Thursday, December 5, 2019 from 11:00 AM to 1:00 PM

The Hilton Garden Inn
6165 Levis Commons Blvd.
Perrysburg, OH 43551

Join us Thursday, December 5, 2019, as Mark Barnes of Bugbee & Conkle presents the 2019 Employment Law Update. This presentation will include recent labor and employment law developments and what's on the horizon in the coming months.



Meeting Agenda:
7:30am-8:00am: Registration & Breakfast
8:00am-8:30am: Business Meeting
Speaker to follow
Note:

All member and non-member meeting registrations must be made online, even if you are paying at the door or by mailing a check. To pay at the door, ENTER and APPLY Discount Code PAYATDOOR. **Be advised that if you are a "no show", you will still be responsible for the registration fee.** If mailing a check, ENTER and APPLY Discount Code PAYBYCHECK. Then mail check, payable to NOHRA, to:
NOHRA, P.O. Box 748, Maumee, OH 43537.


Check Out Our Key Sponsors